Hi, there! One of the prompts for Mama Kat's Pretty Much World Famous Writer's Workshop this week was to write a post inspired by the word: late. We all run late from time to time, but I am an over-achiever! In fact, I feel almost overqualified to write a post on this topic. But here we are, and the post is, as you probably guessed, a bit late.

If I ever wrote a memoir, I think I should probably title it Late, as "late" is a recurring theme for me. No matter how hard I try, I always seem to be running just a bit behind on everything. If I am on time for a few things, or get caught up on a few things, I'm inevitably late for something else, and fall behind in other areas. Sadly, this has been the case for most of my adult life. Don't get me wrong – I am an adult with responsibilities who would not be able to take care of those responsibilities if I constantly ran late, all the time, for all the things. But it still happens often enough that I need to improve my routine.
The mere word usually puts a knot in my stomach – things like late for work, late for appointments, late assignments, late paying bills, waiting too late on medical testing, being young and single and not quite mature and definitely not ready for a child and having a late period – all those things? Super stress-inducing! Late is generally not good. Late has consequences, potentially life-altering ones, which are also generally not good.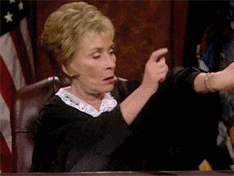 According to an article published on Forbes.com, "Five Minutes Early is On Time; On Time is Late; Late is Unacceptable." Now, I don't read Forbes magazine, and as someone who hangs a bit to the left (politically speaking), I only refer to their online articles occasionally when I'm trying to learn a bit more about money management – another area in which I will probably never have it truly "together", but I digress. I have adopted the title of this article as a mantra and wholeheartedly strive to become a more punctual person. I realize everyone's time is important and being late is disrespectful.
Just about the only times late is good are when speaking of staying up late and sleeping late, two pastimes I in which I regularly indulge, and…
….that actually explains so much. Late nights lead to late mornings lead to late starts lead to late for work, school, etc. Now I see how and why the cycle continues.
(Okay. Maybe my entire memoir shouldn't be called Late. I am getting a lot better with punctuality, after all. And I also have a ton of unrelated awkwardness to share. But I can definitely use it to title a chapter!)
_________________________
Header Image Credit: Some eCards
Judge Judy Gif Credit: Giphy.com
Writer's Workshop: Late – A Memoir